New Year, New You: 5 (MORE) Ways You Can Take Control of Your Finances in 2019 
Earlier this week, we talked about 5 simple ways to get your financial sh*t together in 2019. If you're looking for that article, here it is! If you have been sitting on the edge of your seat waiting eagerly for the 5 MORE ideas to tackle your finances in the new year…well, my friend, you need to get a life. (Just kidding! You're my favorite). Wait no longer. Here are 5 MORE ideas to show your finances who's boss in 2019:
Start that Side Hustle
Everybody's got a knack for something. Whether it's photography, writing, event planning, car-fixing, baking, nannying, or playing music, your "knack" can be turned into a side-hustle money maker. The New Year is an excellent time to begin monetizing your skill set.
Think you don't have any valuable skills that can translate into a profitable business? Think again. Can you drive a car? (Think: Uber and Lyft). Can you put together a piece of IKEA furniture faster than your mom can say, "Honey, make sure you read the instructions"? (Think: TaskRabbit) Can you speak English? (I hope so if you're reading this article. Think: Teaching English online through VIPKID). Can you take a BuzzFeed survey to find out what your spirit animal is? (Think: SwagBucks). Can you walk someone else's dog? (Woof! Think: Rover).
I prove my point. It's easier than you may think to pick up a few extra dollars here and there. You just need to dedicate a little time and energy to get it started. Ultimately, those extra bucks could jumpstart your emergency fund or pay down a credit card faster. Score!

2. Find a Financial Mentor
If you're interested in seeing a financial advisor, but aren't sure where to start looking or don't feel like it's the right time yet, finding a financial mentor may be the perfect first step.
Like most mentors, a financial mentor is someone who has walked the path before you, achieved success with managing their own finances, and can help illuminate your way. This person could be a parent, coworker, friend, teacher, pastor — really anyone who you admire for their practical, disciplined, and knowledgeable approach to money. The purpose of this mentorship is simply to establish a relationship with someone who can provide constructive advice, hold you accountable to your financial goals, and even recommend a financial advisor who's a good fit for you. Ideally, your financial mentor will be someone who you know, trust, and feel comfortable discussing finances with — and who isn't afraid to call you out on your BS and give you some tough love when needed.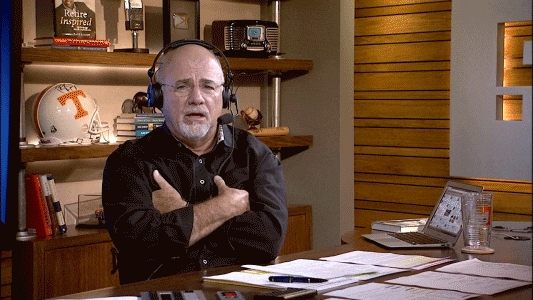 BUT, remember: a financial mentor is not a replacement for a financial advisor. While it may be tempting to imitate every financial decision your mentor has ever made in hopes of achieving the same success, your mentor's approach may not be suitable for your unique circumstances. Take all advice given as a mere suggestion and make sure to run it past a financial professional first. Your mentor cannot be held liable for a poor investment suggestion or financial strategy that went sideways. (Sorry 'bout your luck).

3. Face the Fear of Money Talk
Asking a coworker how much money they make? GASP! I would never. Pestering my parents to purchase life insurance, long-term care, or write a will? No way. Too uncomfortable. Touching the topic of student loan debt on a first date? WOAH. Now that is just too far!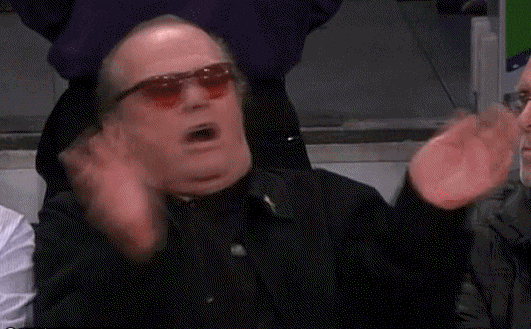 As a society, we have become afraid of talking about money, and all of this secrecy is ultimately hurting our finances. Why?
Consider this. You just received a job offer in a brand new city. YASSSS! After your initial excitement settles, you realize that #1, you have no idea what a reasonable job offer may be for this position and #2, you have no idea what a reasonable apartment costs in this new city. Thankfully, you have tools like Glass Door and Apartments.com to assist with these decisions. However, can you imagine how much more straightforward it would be to simply ask someone in that position what they are being paid or ask someone in the city how much they are paying for their apartment? For whatever reason, money has become a taboo topic that most Americans feel uncomfortable discussing. It's time to change that — for everyone's benefit.
Here's a New Year's challenge to spark up these conversations at least once in 2019. (But remember, these are still sensitive conversation topics for some, so please use tact. And if you're going to ask the question, be willing to answer it yourself):
Ask a coworker how much they're making. (Just in case you asked yourself, "But, is that even legal??" Yes, it is.)
Ask your boss if there are opportunities for promotion and set up a plan to get you there.
Ask a friend how much they are paying for their apartment.
Ask your parents if they have life insurance, long-term care, and have written a will. (P.S. These are hugely important topics that no one ever talks about until it's too late. Don't be that person).
Ask your significant other how much personal debt they have (credit cards, student loans, car loan, etc).
Ask your kids if they have any questions about money, (such as how much you make, how much it costs to buy a car or a house, how much a college education costs, etc). Talking openly and honestly with your kids about money could be the single most influential way to improve the financial habits of the next generation.
For the ULTIMATE challenge-seekers: Ask a stranger if they feel financially stable. Their response could be eye-opening, and it may spark a life-changing conversation unlike any you've experienced before. (Or they may just say, "Nope!" and walk away. Who knows).
4. Make Your Money Do The Work For You
Investing. You've heard about it. You know you should probably do it. And you've watched The Wolf of Wall Street and The Big Short, so you're basically an expert.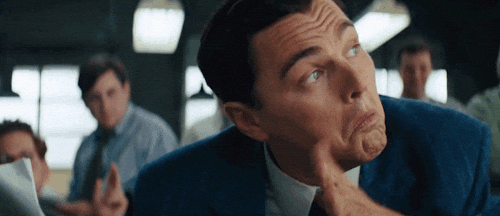 OK, pump the breaks. You may not be an expert, but you definitely don't need to be one to start putting your money to work for you.
If you have a retirement account such as a 401(k), 403(b), or IRA, you're probably participating in the stock market already through the mutual funds inside these accounts. In other words, you're halfway to being the next Warren Buffett. (Just kidding. But dream big, kids).
So, how do you start investing when you've only got a few dollars to spare and your current investment knowledge is limited to binge-watching Shark Tank?
The most old-school, yet time-tested method is to begin working with a financial advisor who is a Registered Representative with FINRA. (How do you know if an individual is registered with FINRA? Check here). This professional can evaluate your current financial situation, assess your risk tolerance, and pair you with suitable investments that both align with your goals and your personal values. Fortunately, we will be speaking with one of these fantastic professionals on our February Face the Fear Podcast episode! Make sure you're subscribed so you don't miss it.
An alternative is investing through robo-advisors and investment apps. While you're missing out on the face-to-face interaction and personal relationship built with a financial advisor, these online tools can be a beneficial and inexpensive option for beginners who don't have billions of dollars to invest (yet).
As per usual, here's a quick disclaimer. Investing is one method of wealth accumulation that should be accessible to everyone, regardless of net worth or investment experience. However, investing does involve risks along with it's rewards. So, make sure you are fully aware of these risks and have received all required informational materials (such as a prospectus) PRIOR to chucking all of your pretty pennies into an investment. Also, here is a Beginner's Guide to Investing published by the SEC (Securities and Exchange Commission — an independent federal agency established to protect investors). You're welcome.
5. Subscribe to Face the Fear (Shameless Self-Promo)
You know you want to.
Written By: Kaitlyn Duchien (@ktaylor1395)
Contact Us: facethefearfw@gmail.com